---
SCUBA DIVING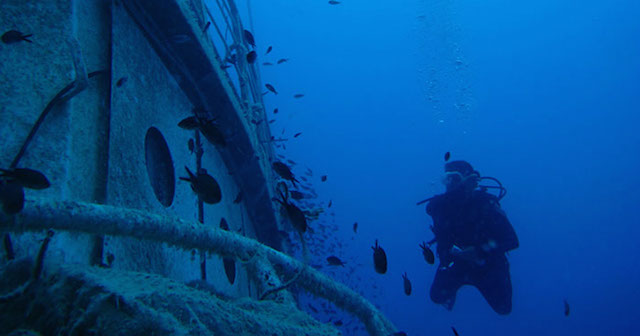 Explore another world, a different world than the one you are used to, the wonderful world of the bottom of Kefalonia.
Scuba Diving is available at the area of Agia Efimia.
They offer courses for everyone from beginner to advance for all CMAS & PADI certification and for certified divers who like specialties.
For those who just want to try the experience, our instructors are ready to help taking the first underwater steps in a 90 minutes course.
HORSE RIDING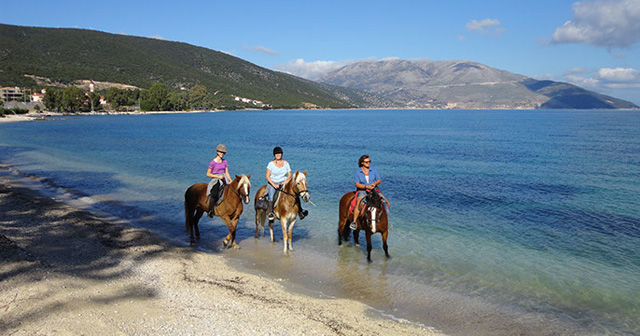 A horseback riding trip can be arranged for experienced riders and for those who would like to try it out for a couple of hours.
Bavarian Horse Riding Stables based outside of Sami, on the road to Poros between Zervata and Koulourata villages. The stables are run by a qualified German horse instructor in countryside, dressage and jumping.
Enjoy the mountains, canyons, valleys, olive groves and nature of the island on a horseback. With well trained, sturdy and sure-footed horses (Haflingers or Bavarian Warm Bloods) and a qualified teacher anybody can ride, whether you are beginner or an experienced rider, young or older person. For riding are used Western, English and Trekking saddles.
BOAT RENTAL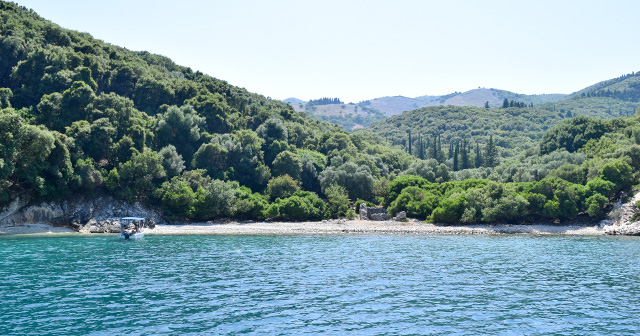 You may think is difficult to sail a boat, but actually is so easy for anybody, they give you some basic instructions and weather is perfect, you can enjoy a different day out.
Find your own tiny beach, feel close to the nature by swimming with no clothes, have a picnic by the seaside and feel free since you are far away from the civilized world.
WALKING TRAILS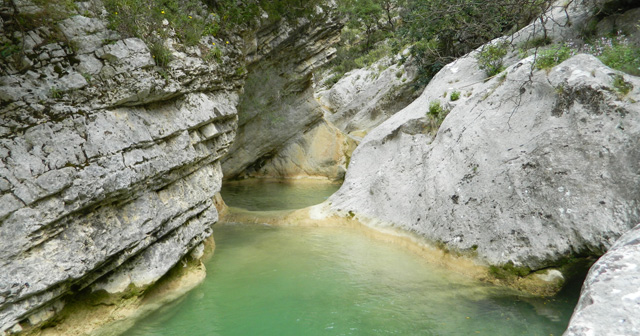 Discover the hidden beauties of Kefalonia.
The island of Kefalonia is a true paradise for walkers. The climate of the island and the varied landscape mean that conditions are right for walking at any time of year, though Spring is the most beautiful season, when the island is in full bloom.
There are many walking trails on the island, which means that those who wish to explore on foot will have plenty of choice. All you need is a pair of trainers, a hat, sunglasses and a light rucksack for essential items like water.
DONKEY TREKKING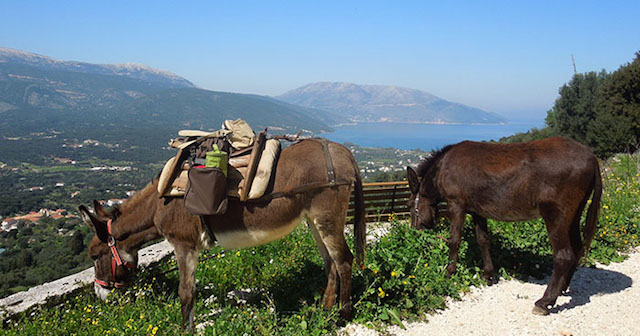 Let yourself overcome by the peace and calmness of the donkeys and explore Kefalonia in a traditional way.
Another way to get the real Greek feeling is a ride on a donkey.
Experienced, English-speaking guide will lead you safely through some of the island's most stunning scenery along the hidden trekking trails he knows so well.
OUTDOOR KEFALONIA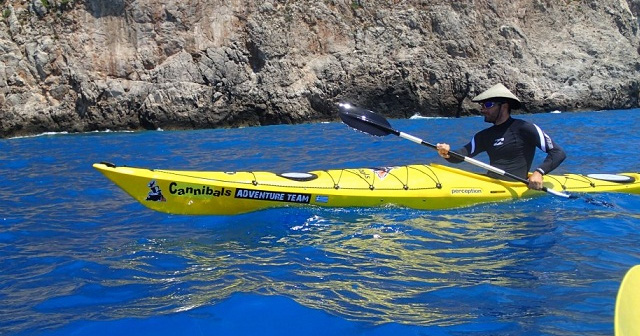 Outdoor Kefalonia is a family run, alternative tourism office, authorised by the GREEK TOURISM ORGANISATION (EOT) since 2008. We offer unconventional, alternative and extreme activities, and provide unique and different ways to explore and experience the breathtaking Ionian island of Kefalonia. Our aim is to show you the elements of earth, wind and water, mixing and fusing with the natural beauty of Kefalonia. www.outdoorkefalonia.com
SAILING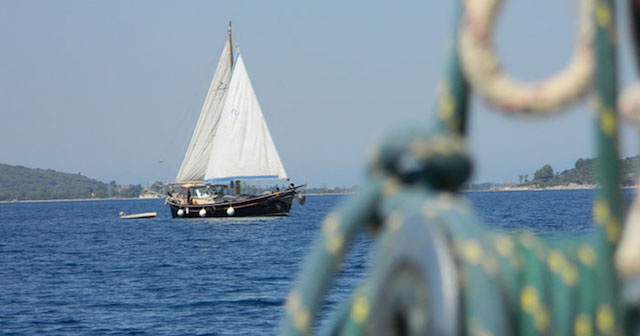 Sail visiting typical Ionian Greek villages and secluded beaches on Kefalonia, Ithaca Lefkas and Meganisi.
An ideal way to go sailing and explore the beautiful secluded bays and beaches of the Ionian Islands
.
We offer daily cruises for journeys suggested by us or according to your interests departing from Argostoli port or any other port of Kefalonia.
SPECIAL CRUISES TO ITHACA AND OTHER DESTINATIONS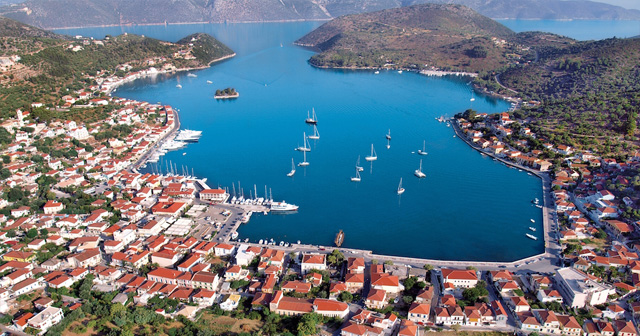 You are about to set quest for hidden and unreachable beaches of Kefalonia, Ithaca, and Zante; an exploratory quest of the rich and beautiful sea bed of the surrounding area. A quest for care-free, relaxation and fun!
Visit Zante, the island with the infamous shipwreck beach and the caved beaches. You can also take a daily cruise to Ithaca, and explore the island of Ulysses, and take a stroll in the beautiful city of Vathi, or Kioni.
WINE TOUR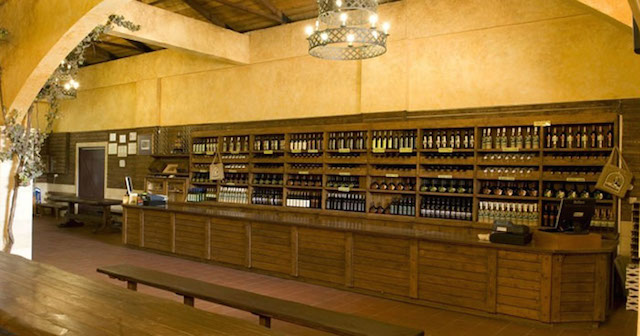 If you do not walk through a vineyard and taste the unique local wines, it will be as if you have missed the true flavor of the island.
Explore the secrets of Kefalonia wine and meet some of the most important producers of the island like the Robola Cooperative winery producing the famous Robola Wine.
KEFALONIA CUISINE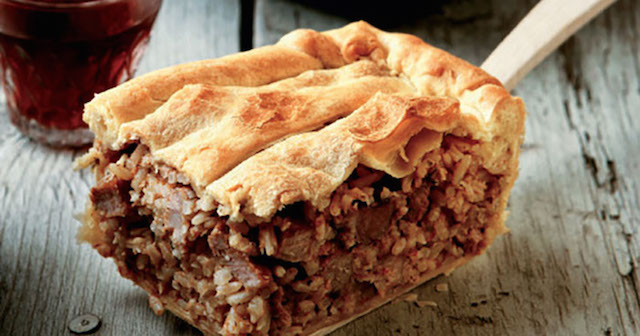 A major attraction of Kefalonia Island is its delectable local delicacies.
We recommend selecting one of the many small taverns and restaurants in Agia Efimia that serve scrumptious local cuisine, including dishes such as fresh seafood, kreatopita, mpakaliaropita, aliada as well as local feta cheese which are all made just a bit tastier with a bottle of the Kefalonian wine of your choice.